Awarding of the winners and participants of the competition was held on September 29 at the Children's Art School. n. a. D. I. Karatanov. None of the children left without gifts.
The competition was organized by the Mairykhsky open pit mine and started on June 5th on World Environment Day. Children in the age from 12 to 17 years old could demonstrate their knowledge and ideas about ecology by performing creative works.
Schoolchildren demonstrated not only a high level of artistic skill, but also a thoughtful, individual approach to the proposed topic.
«The presented works are very many-sided, very talented, very beautiful," shares the impression about the competition, Mrs. Neily Yanulevich, one of the jury members, deputy director for the ecology of the Mairykhsky open pit mine. «Therefore, we are pleased to have organized an exhibition of competitive works and together with colleagues decided that every participant is worth of diploma and a memorable gift.»
The jury was unanimous in determining the winner of the competition. Representatives of the Ministry of Natural Resources and Ecology of Khakassia Republic, the Khakassky reserve, the Mairykhsky open-pit mine, and the children's art school n. a. D. I. Karatanov, one and all, voted for the work of schoolgirl Nastya Lesova «Let's save our world!".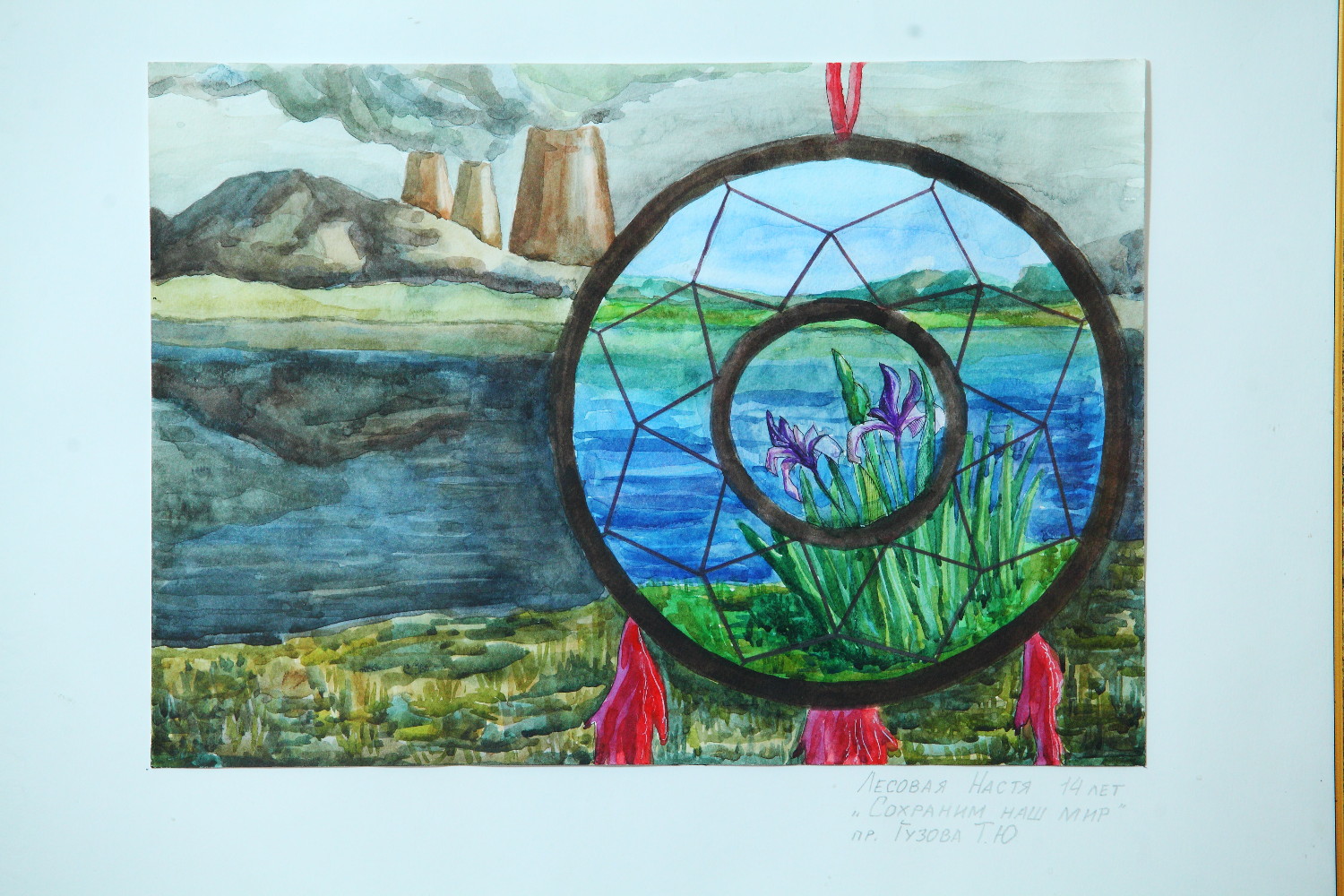 For the remaining prizes fought two diverse work. As a result, the 2nd place was given to schoolboy Ivan Byzov for the graphic drawing «Humanity Eats Nature", and the 3rd place has received schoolgirl Yulia Kirilovskaya with her bright watercolor work «Everything is in our hands".
Top three winners were awarded the main prizes of the competition — tablet computers and a photographic camera.